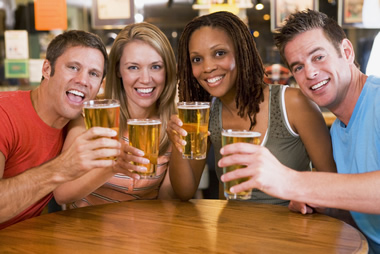 Tours on Tap is your connection to the Arizona beer scene. Our mission is a simple one: increase the public's awareness of, and appreciation for, all things beer. There's a lot we do to achieve this mission, but primarily we design and offer custom beer appreciation experiences.
Our specialty is private group beer tours. On these tours we provide behind-the-scenes access to top breweries, restaurants and brewpubs. We teach our customers about the history, styles and production of beer. We also provide practical information such as how to select a beer, how to recommend a beer and how to pair beer with food. And, most importantly, we have fun along the way.
In addition to our tours we also offer a wide range of other services including: beer classes, server training, menu planning, custom beer events and more. Please feel free to contact us through our online form, or email us at info@toursontap.com. Don't forgot to check out our Facebook and Twitter pages as well.