Why Tours on Tap?
A few reasons to choose us for your next event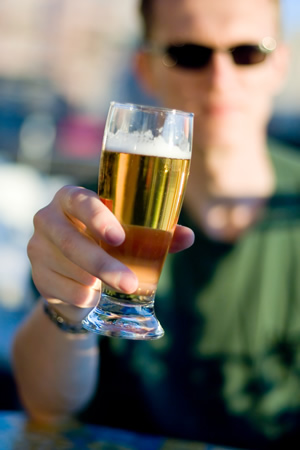 Exclusive behind-the-scenes access:
When we arrive at each brewery, we are met by brewery personnel who guide us through their offerings. This is much more than a 2 minute run-down of the beer list by a server. You will have the opportunity to ask brewery management about their beers, and maybe meet the brewer himself.
All inclusive:
Once you board the bus, everything is included. There will be the opportunity to purchase brewery merchandise, and in many cases "to-go" beer, but all beer samples, food, and tax are included in your tour package price. Guide gratuity is at your discretion, but driver and server gratuities are included.
Made just for you:
Every element of our private tours is catered to your group's needs. Whether it be special menus due to dietary needs, or a unique beery topic you want to discuss on board the bus, we deliver a truly personalized experience.
Safe and responsible:
Drinking and driving is never a good idea. A Tours on Tap tour provides a fun and safe approach to touring multiple breweries responsibly.
Great value:
When you consider everything that's included in a tour, you'll see what a great value it is. At $75/person our base package gets you to two breweries, includes lunch and appetizers, an experienced and knowledgeable guide, and four hours of beer fun. You don't get all that on a desert jeep tour or some party bus.